GO UP THE CN TOWER
Our 16 day tour of 11 USA States began in Toronto, Canada. It was therefore a convenient time to see what was then the tallest building in the world -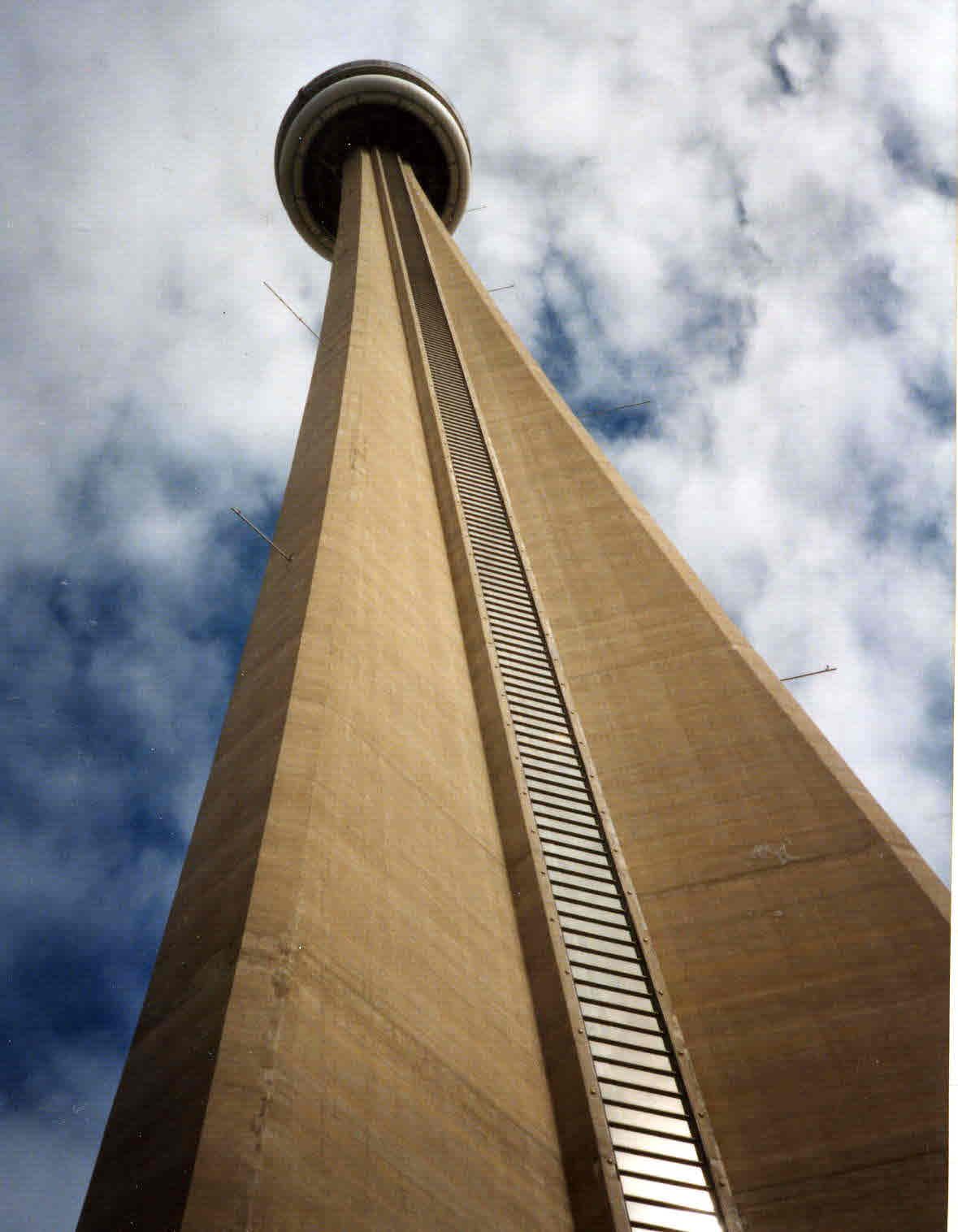 Standing 1,815 feet tall you ascend the structure by elevator that goes up the outside brickwork.
When you reach the Observation Deck the views are amazing -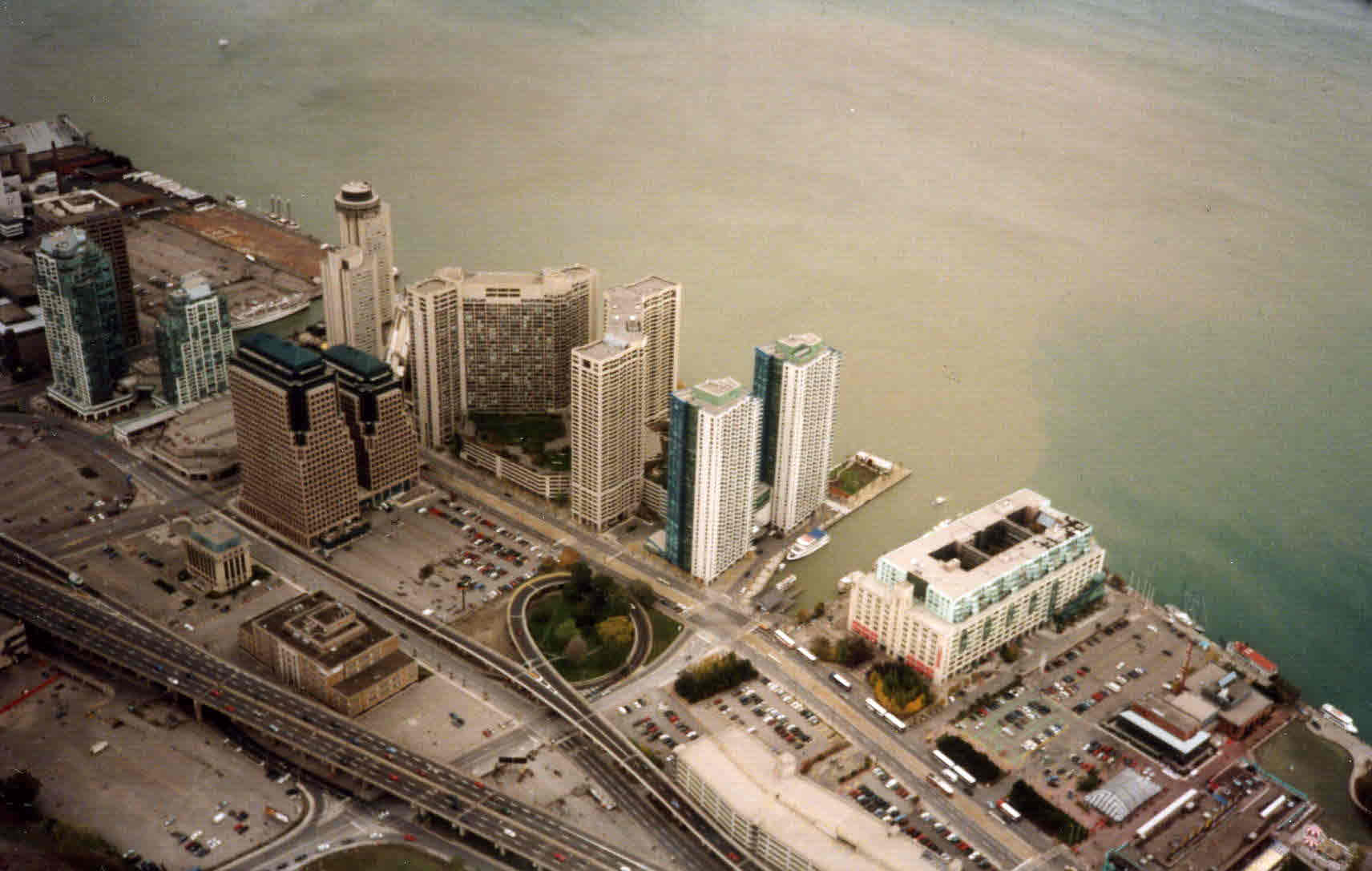 The tall skyscrapers below look tiny.
The most daunting aspect of the Observation Deck is the glass floor -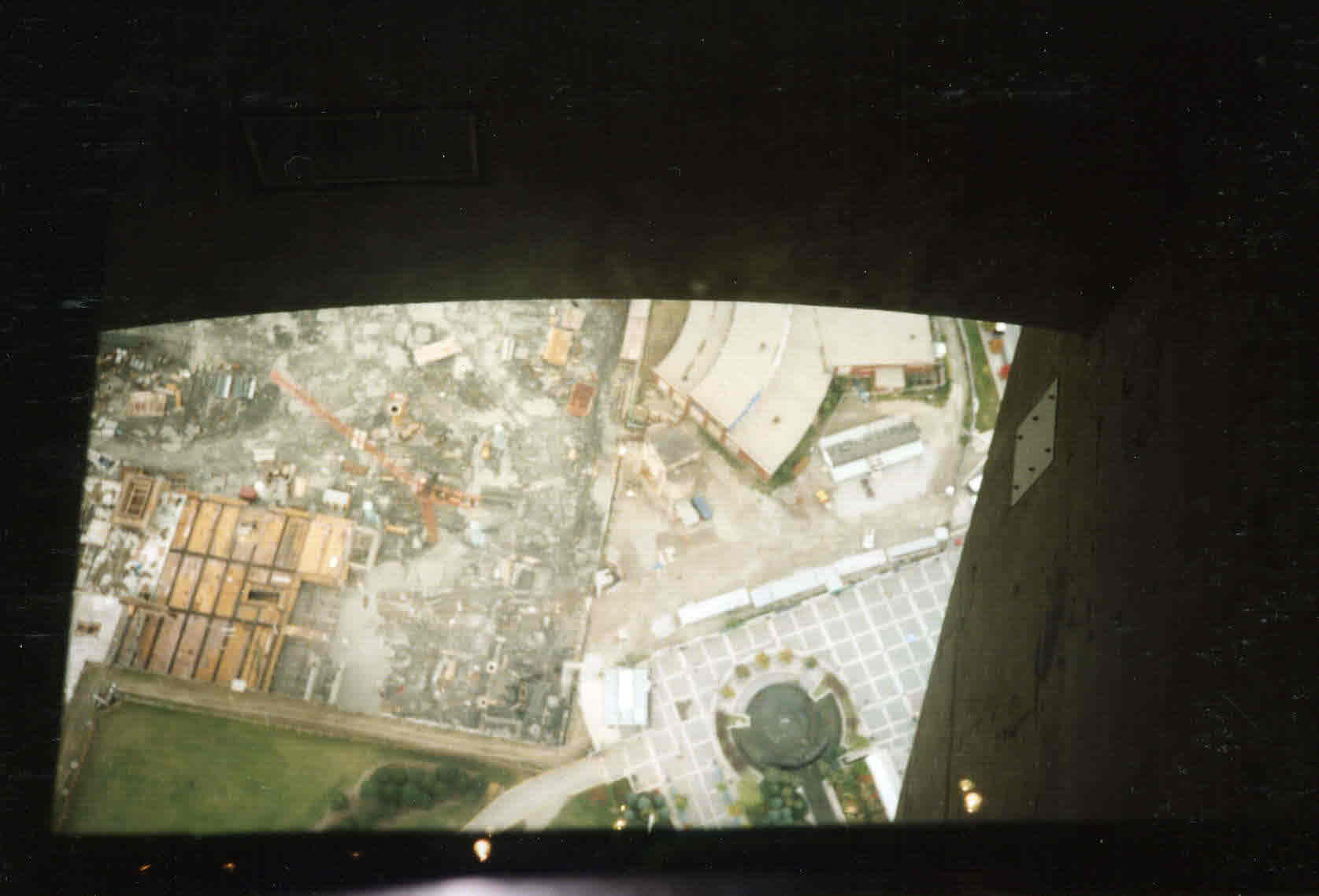 If you step on it you feel as though you are walking on air 1,122 feet up. The floor is intended to allow you to feel how construction workers felt whilst building the tower.
It takes considerable courage to step on to this glass -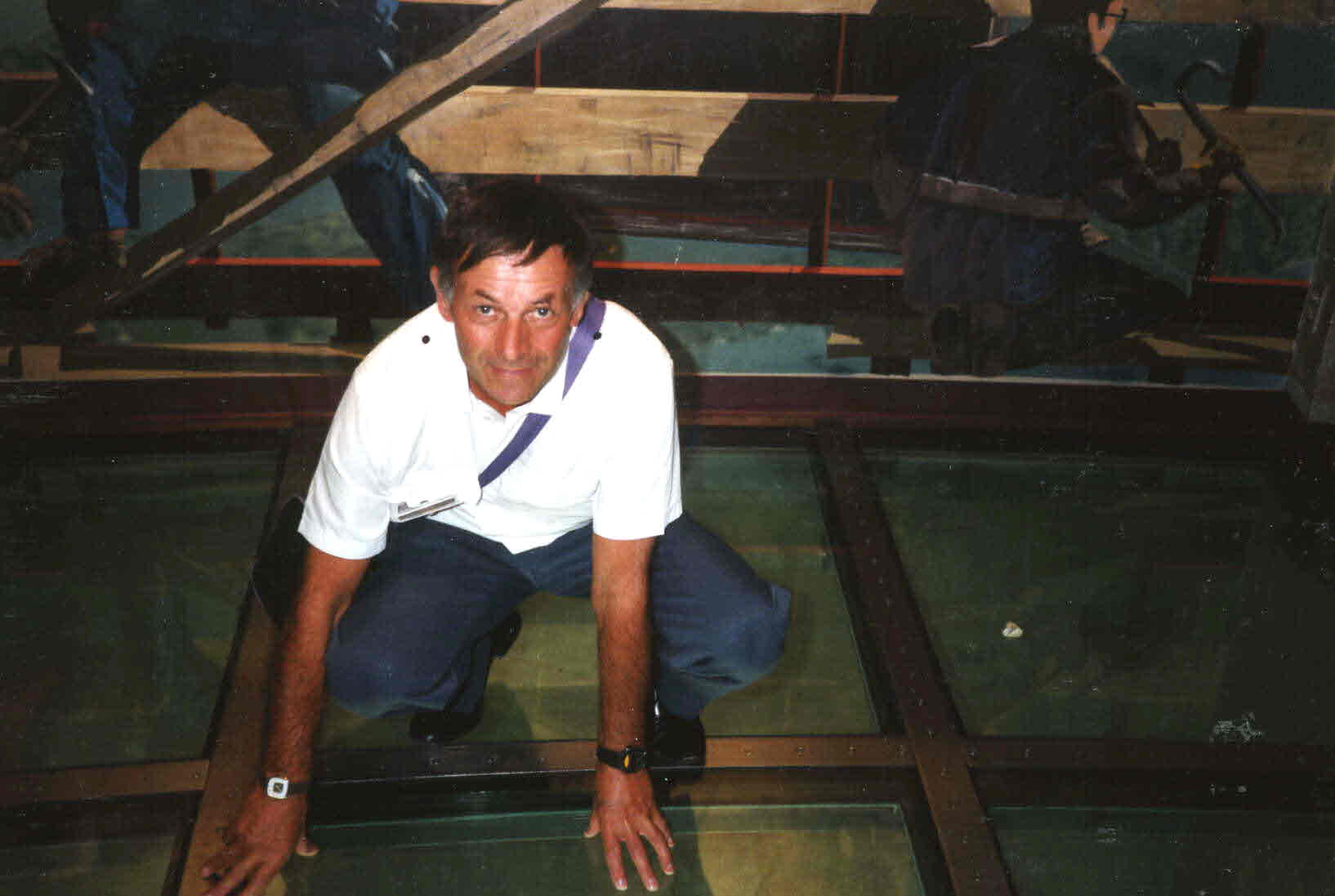 After 15 minutes Jacqueline plucked up courage too.