VISIT FLORIDA AND WALT DISNEY WORLD
We have been to Florida to stay on holiday there three times.
The first time was in October 1981. Out of the blue Jacqueline said- "Let's take our three children to Florida". Well two of them agreed but Dean had no interest in going abroad and it was arranged for him to stay with my mother.
Travelling to America was very expensive at that time but Freddy Laker had just introduced economy flights on his airline. I went down to London alone by coach and managed to secure 4 tickets, one way only, from Gatwick.
This, our first trip to America turned out to be our Holiday of a Lifetime, so much so that our two girls didn't want to come home and pleaded with us to emigrate there.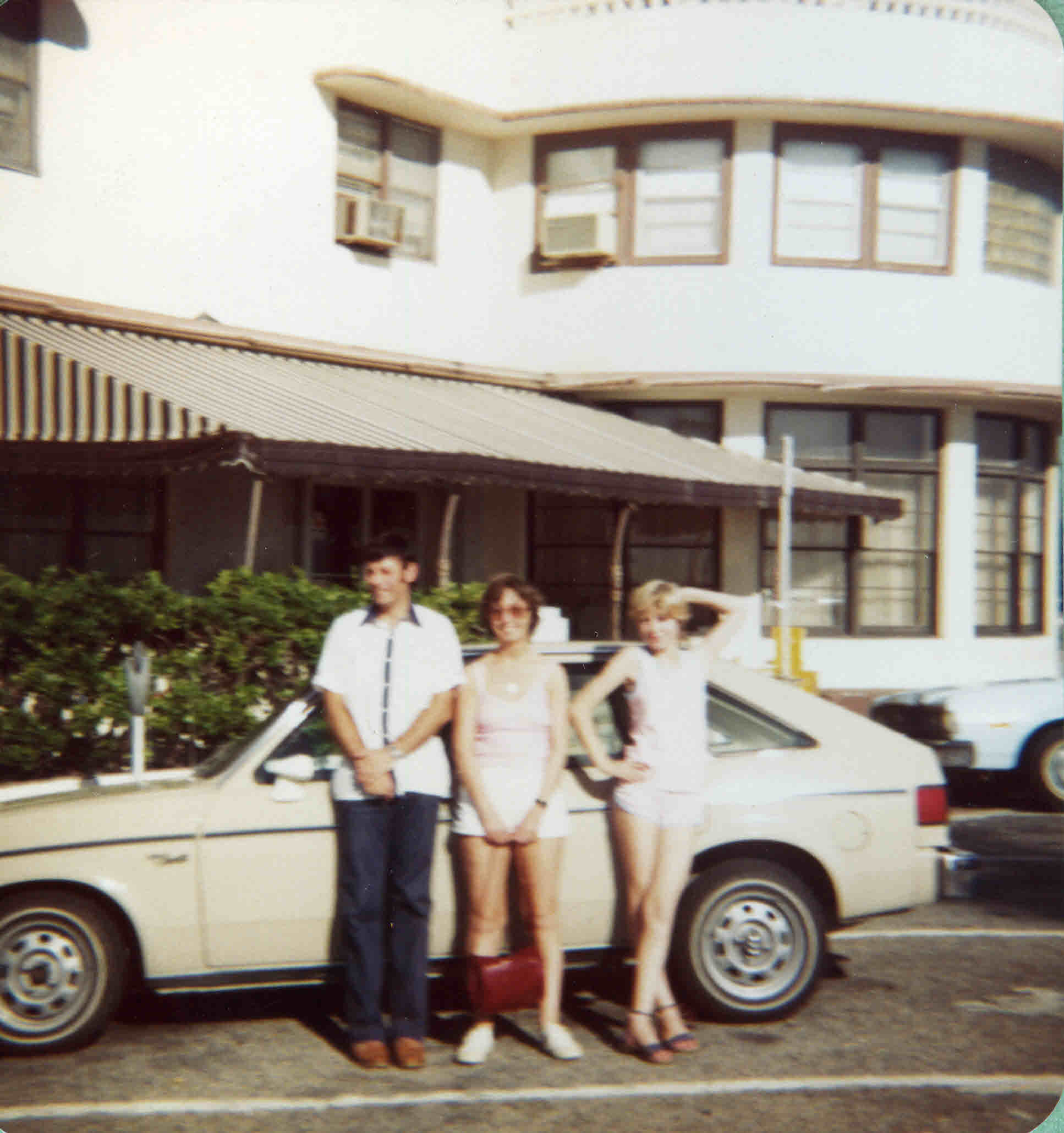 This was our Chevrolet hire car
We spent the first night on Miami Beach (above) and then moved up the East coast until we reached:-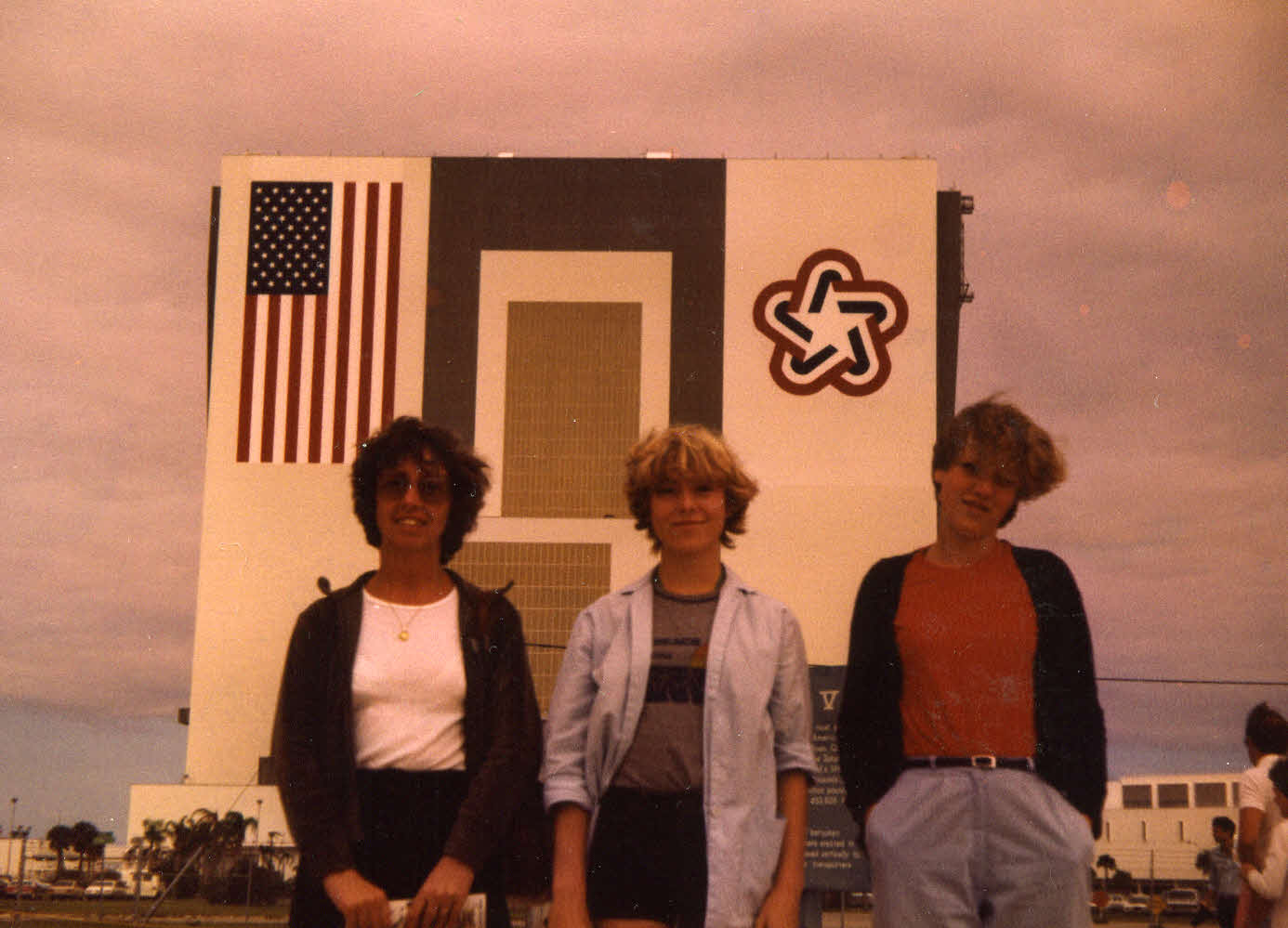 Cape Kennedy where we spent half a day exploring the Space Centre. We then travelled inland to the main attraction and main reason why we had come to Florida, Orlando and:-
Walt Disney World and the Magic Kingdom where we watched the daily parade of floats and Disney characters.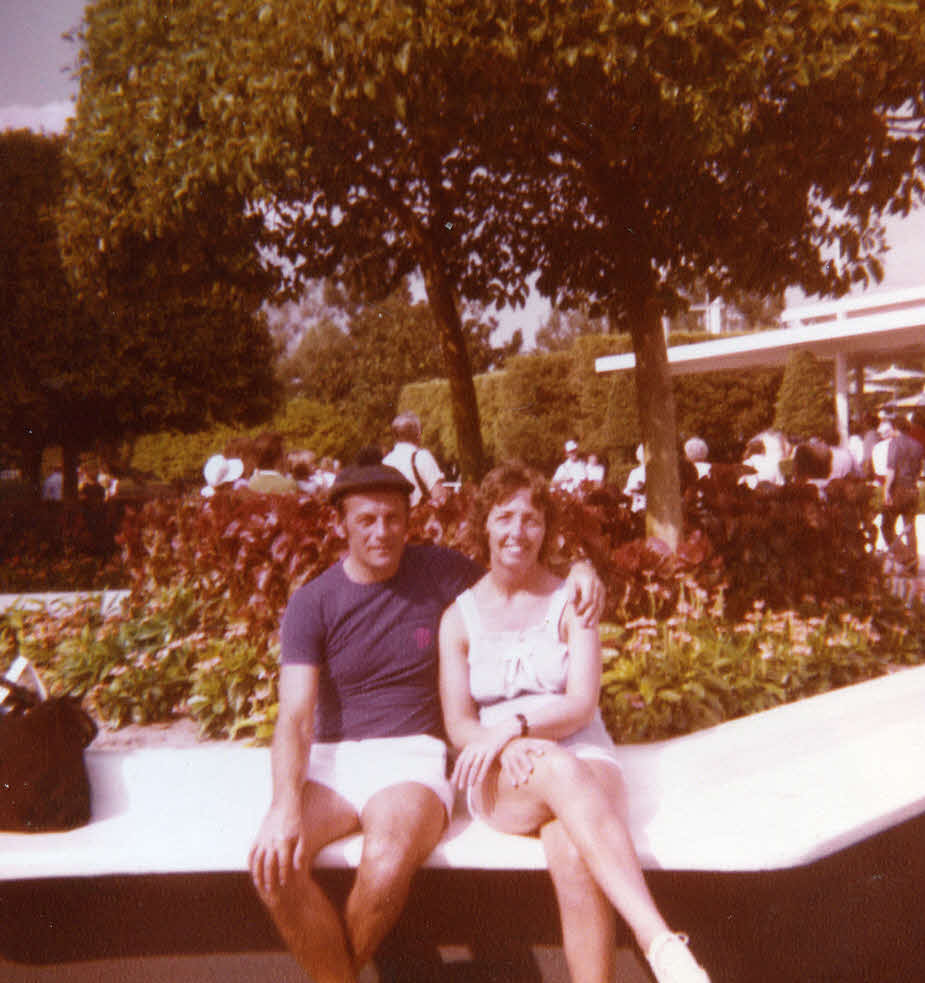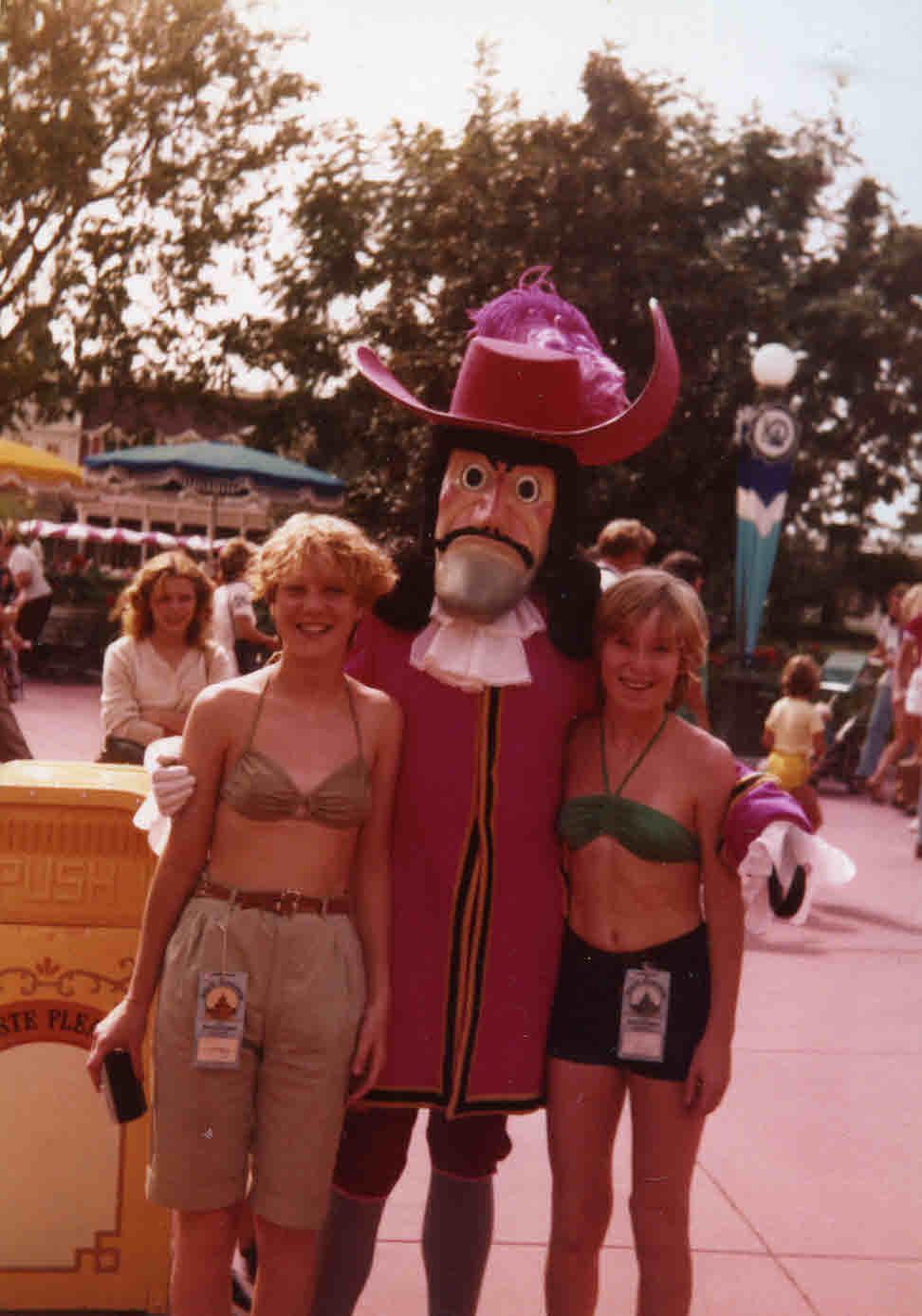 When we returned home my employer, British Telecom, did a feature called "Holiday of a Lifetime" in its local magazine and the photo above appeared in the article. Moving west from Orlando we visited Sea World and :_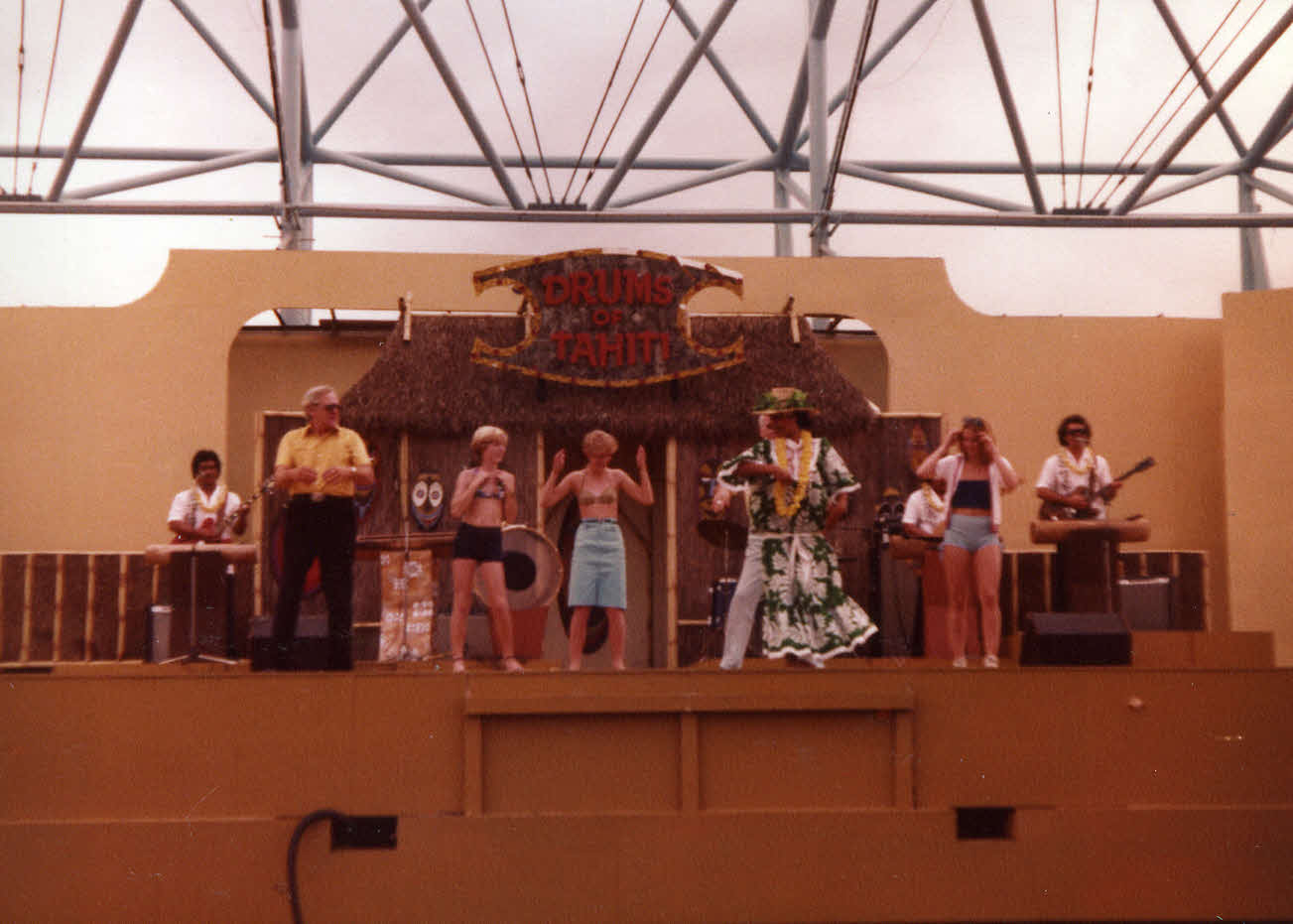 Busch Gardens, an exciting Theme Park. We then travelled right across to the West coast to Tampa Bay and then:-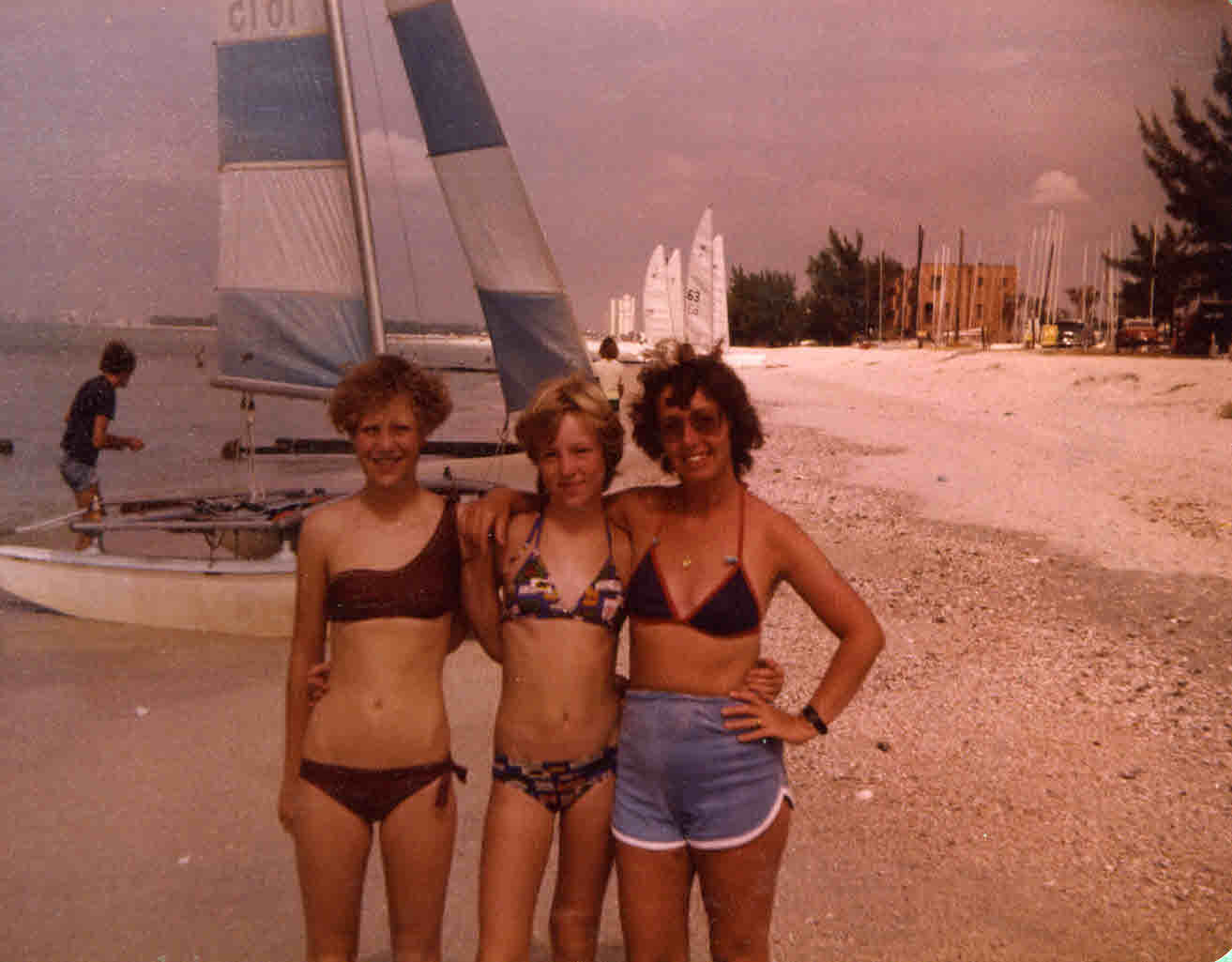 CLEARWATER BEACH where the sand was as white as flour.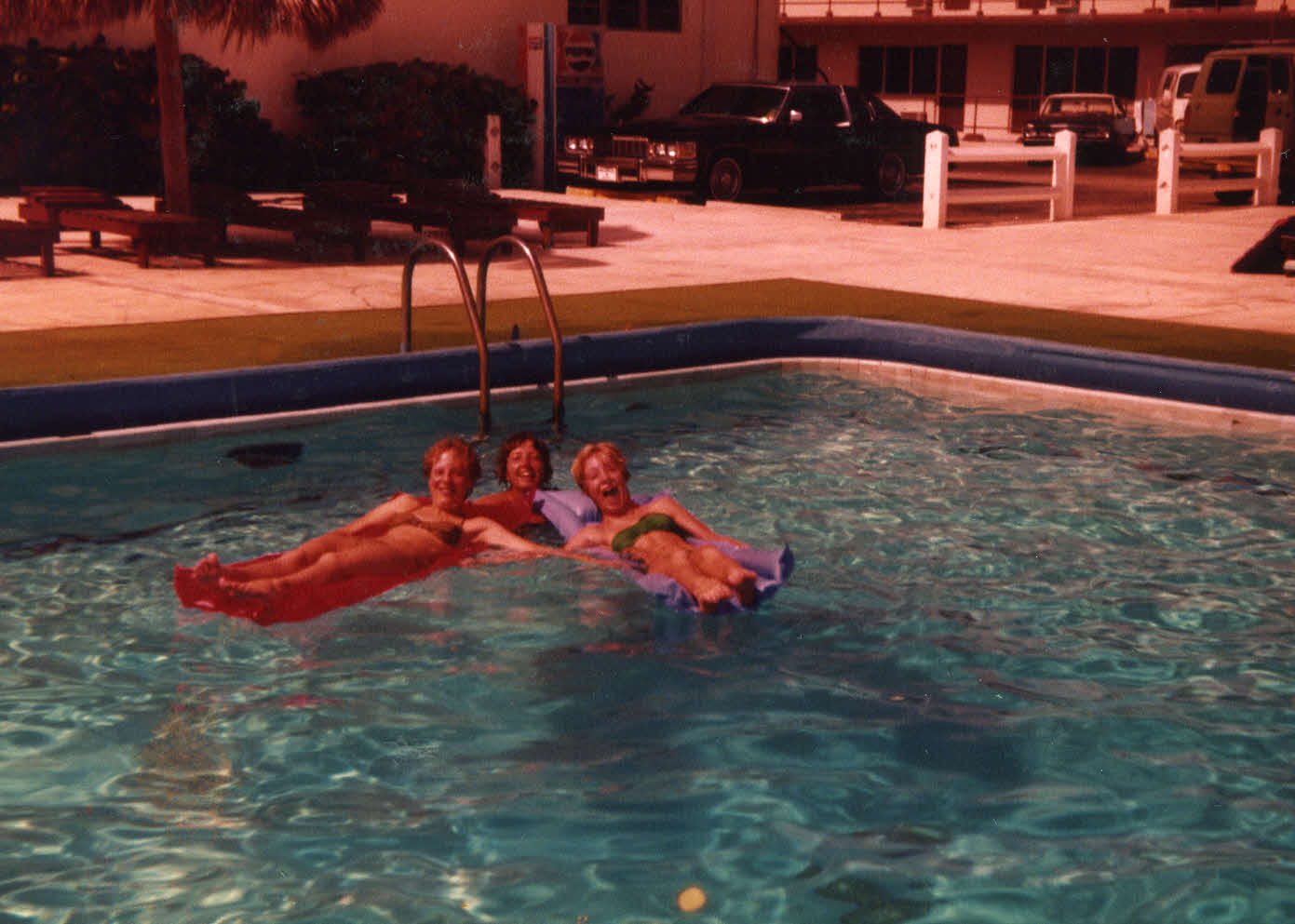 During the 2 week holiday we stayed in a different motel every day. This was one of them. Does the term " Flowery Hat" mean anything to you three in the pool?