VISIT LAS VEGAS 2002
This was our second visit to Las Vegas where after arriving we picked up our hire-car: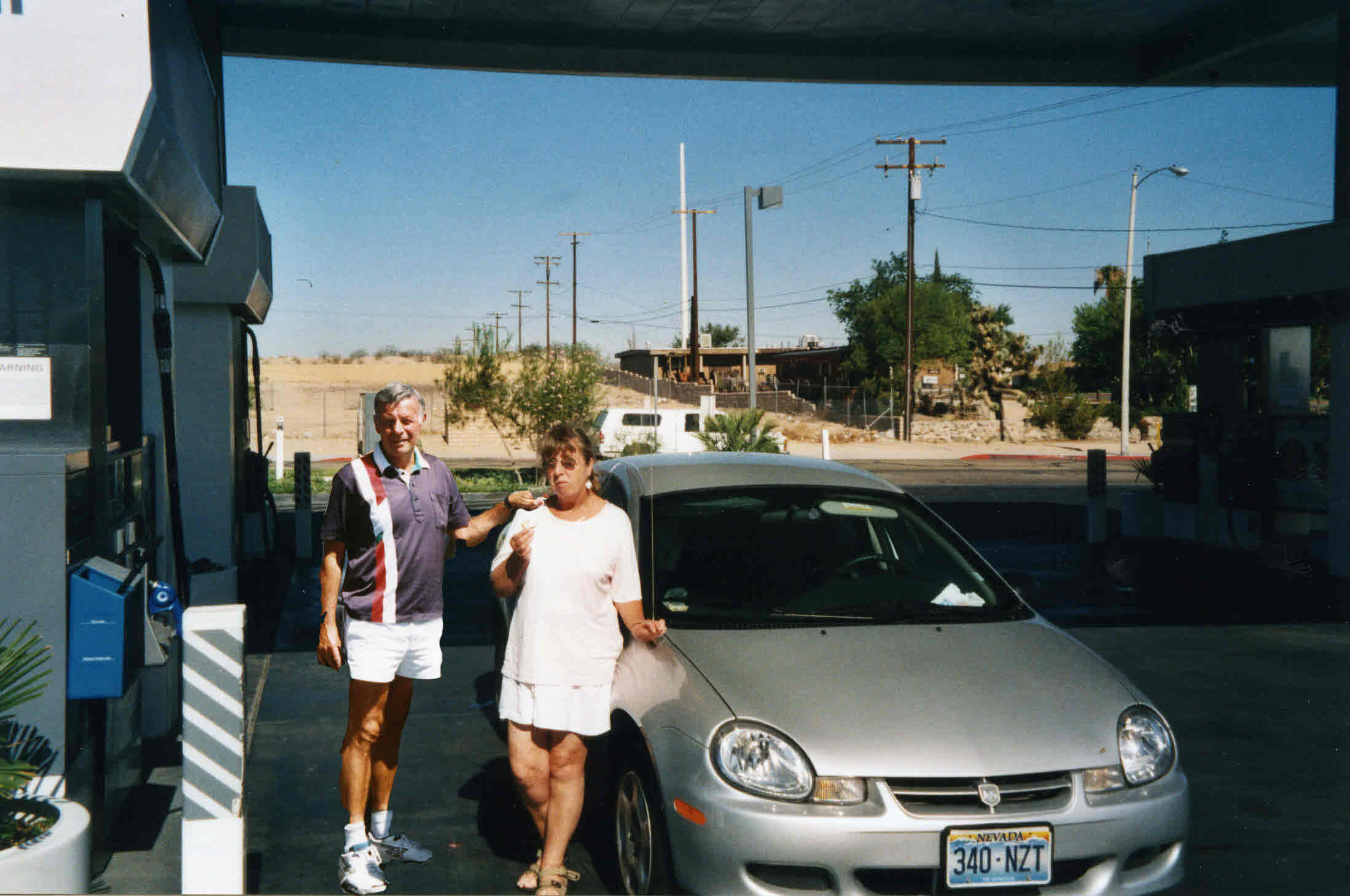 A "Neon" hired from Dollar.
Our hotel ( Best Western ) was small by Las Vegas standard but this had its advantages. One. The Larger hotels had parking facilities so big you could easily forget where you had parked. And, two, the hotel pool was only a few yards away: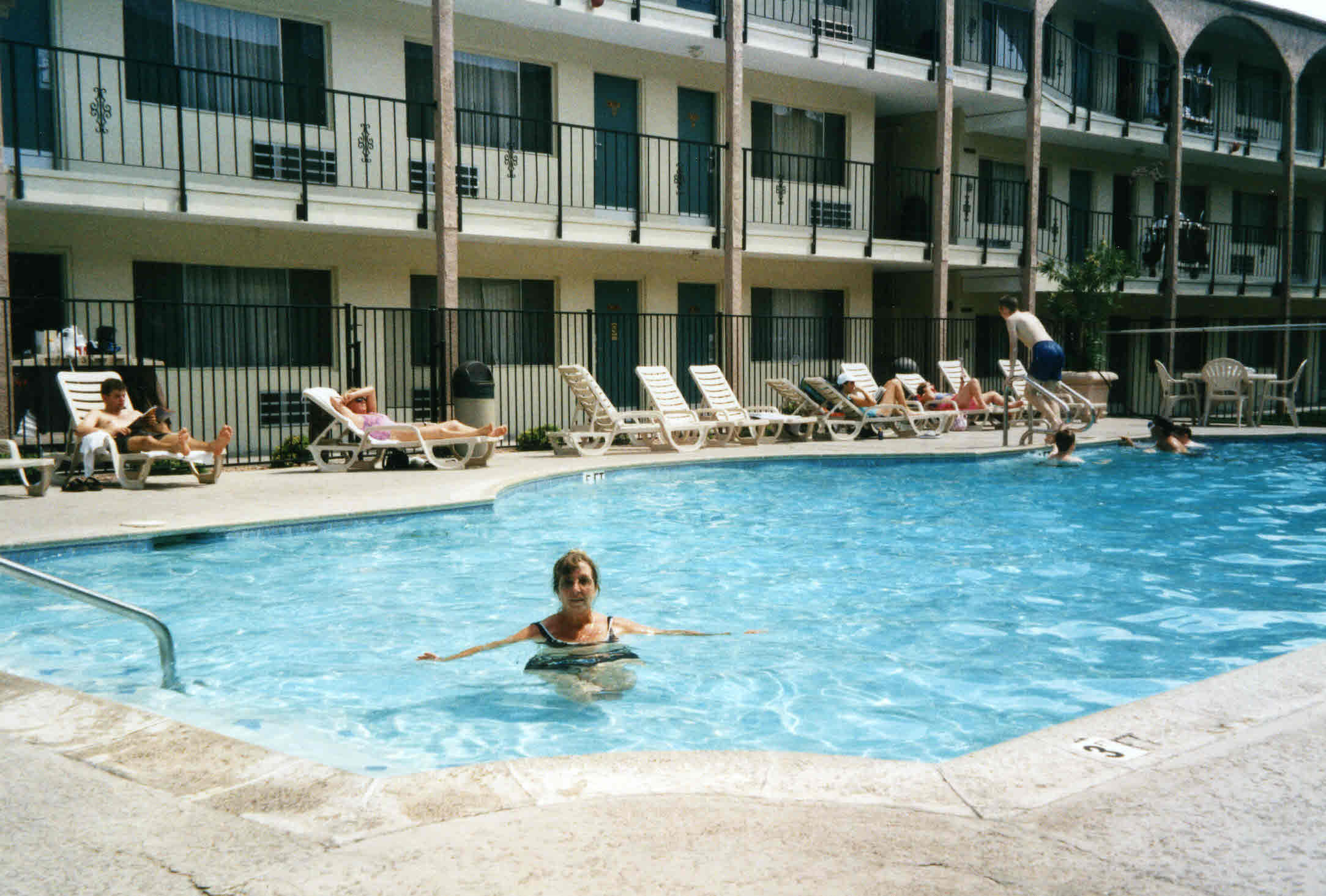 As already mentioned on our first visit to Las Vegas the main attraction is the hotels. We had already seen CAESAR'S PALACE but a second visit was a must: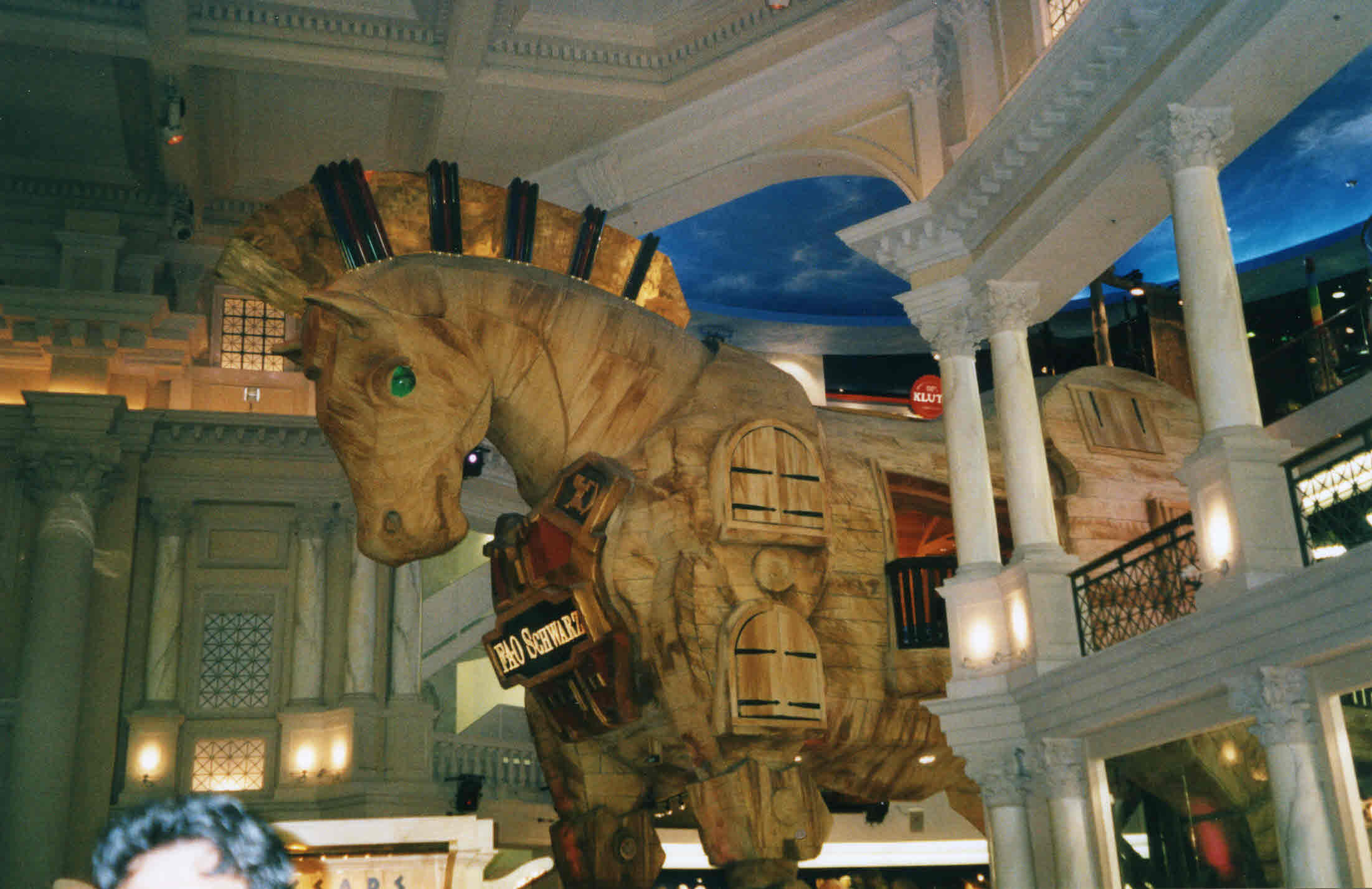 The Trojan Horse was a new addition.
Another new addition, on the Strip, since we were last there is the hotel BELLAGIO named after a place in Italy near Lake Como: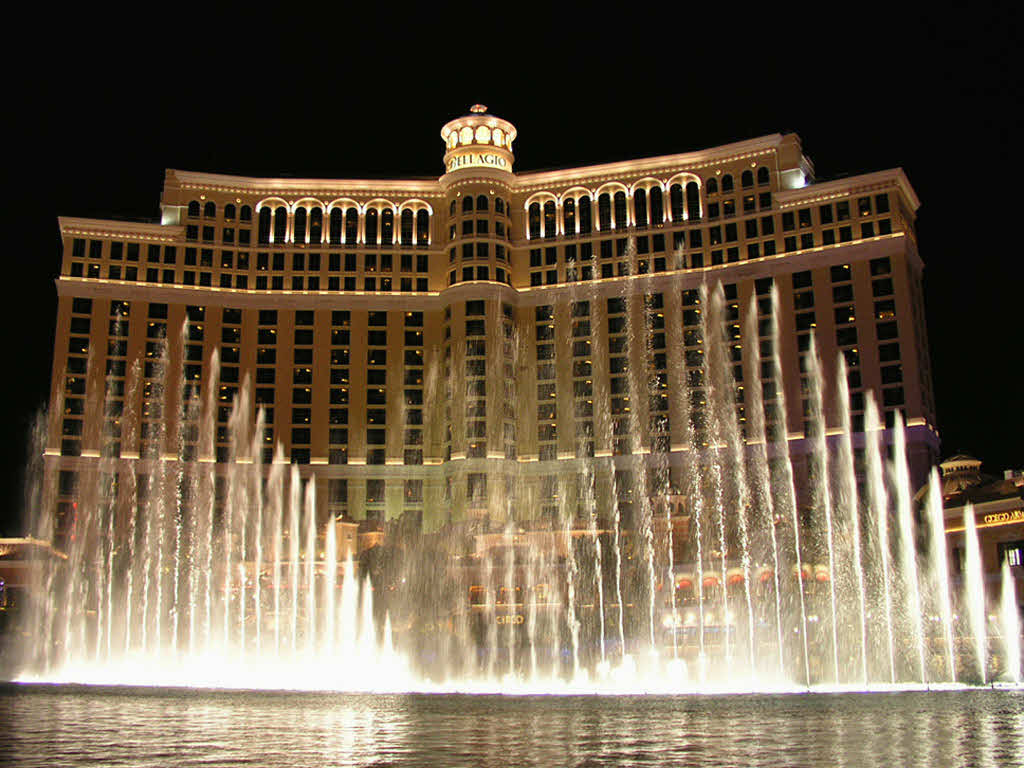 The maim attraction for visitors there are the fountains: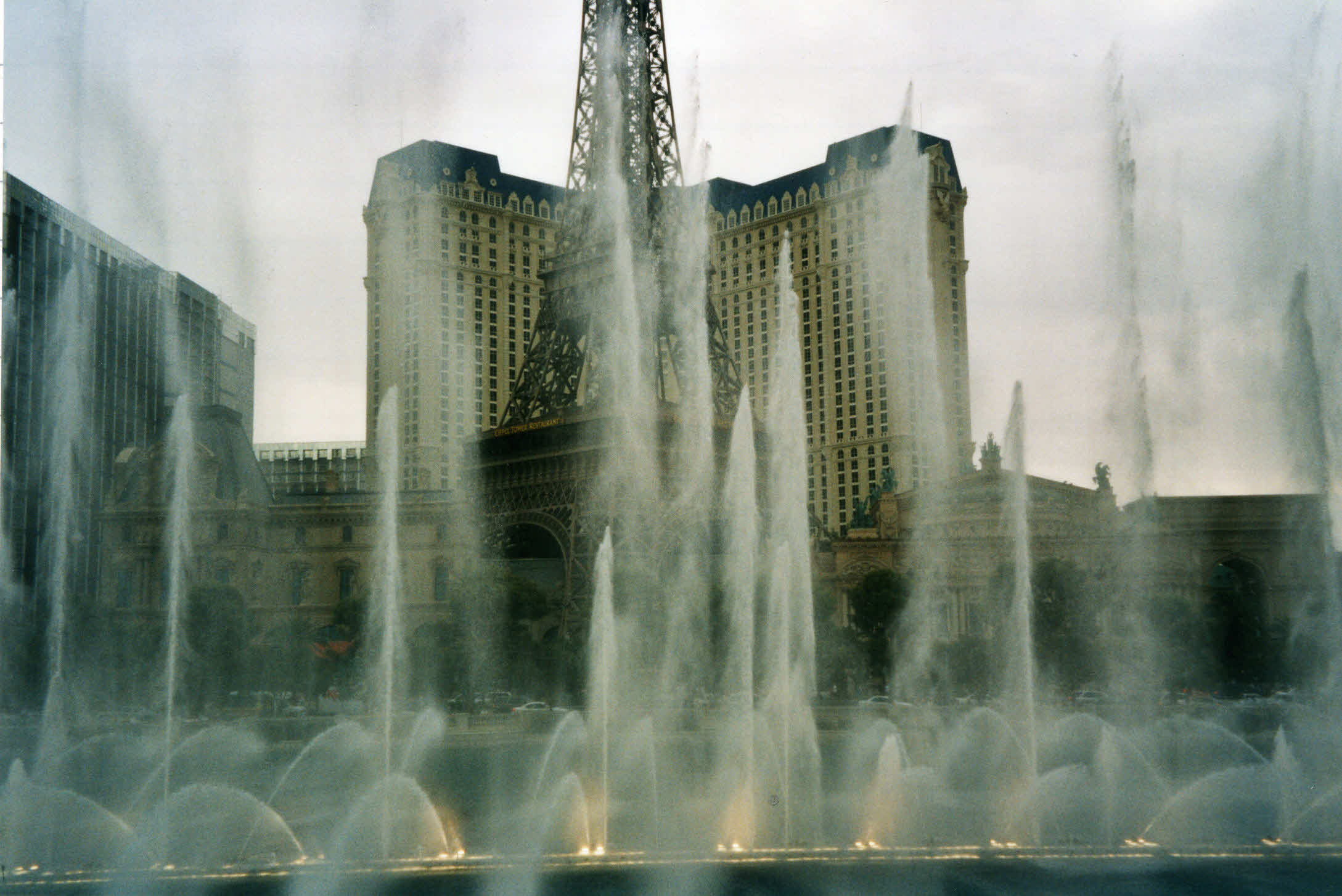 At our first visit the following tower was still being constructed:
This time we were able to go up it. We booked a combined ticket for a lavish buffet, a show, and a ride to the top.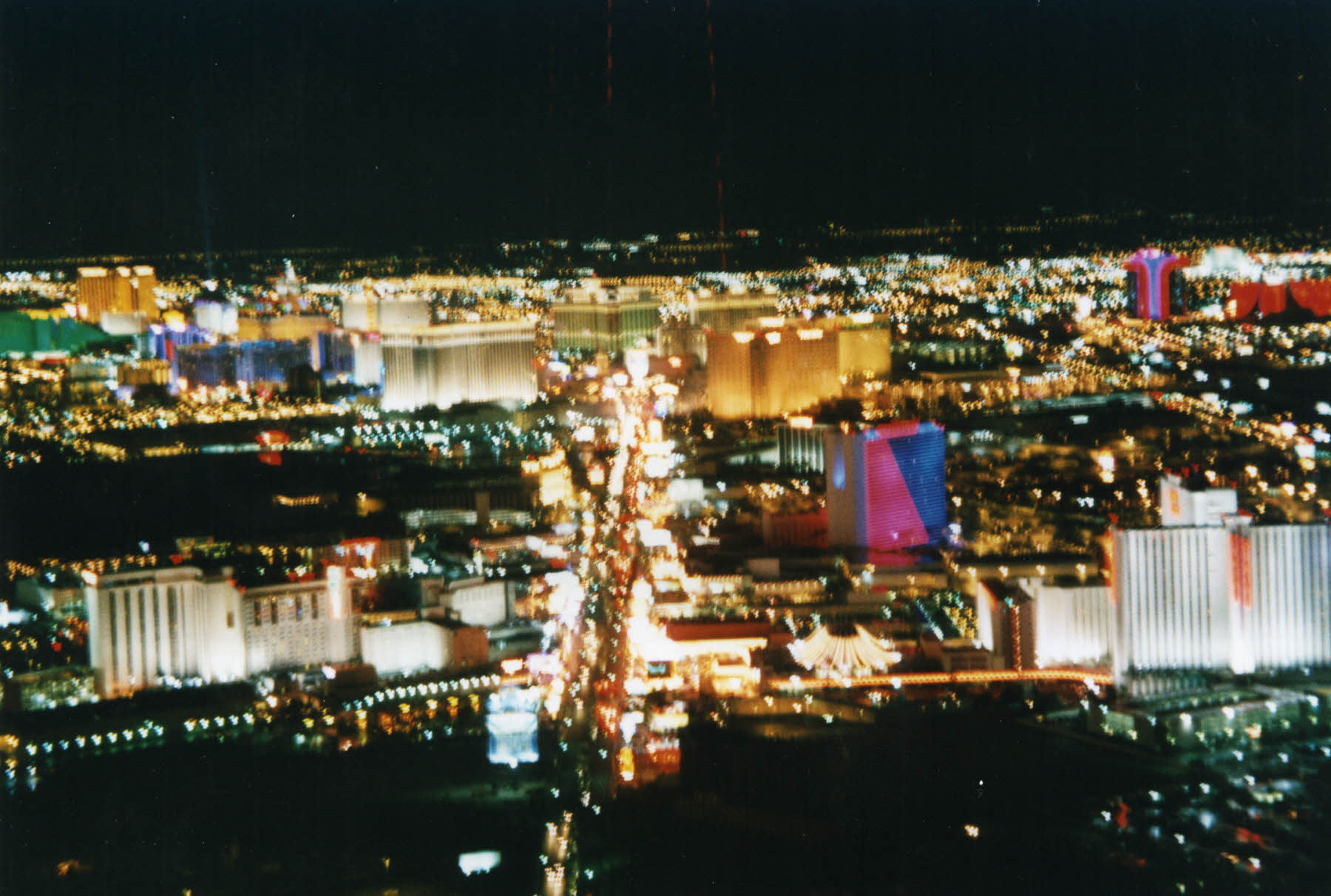 There wee spectacular views from the Observation Deck.
There is a large museum in Las Vegas dedicated to a very famous showman.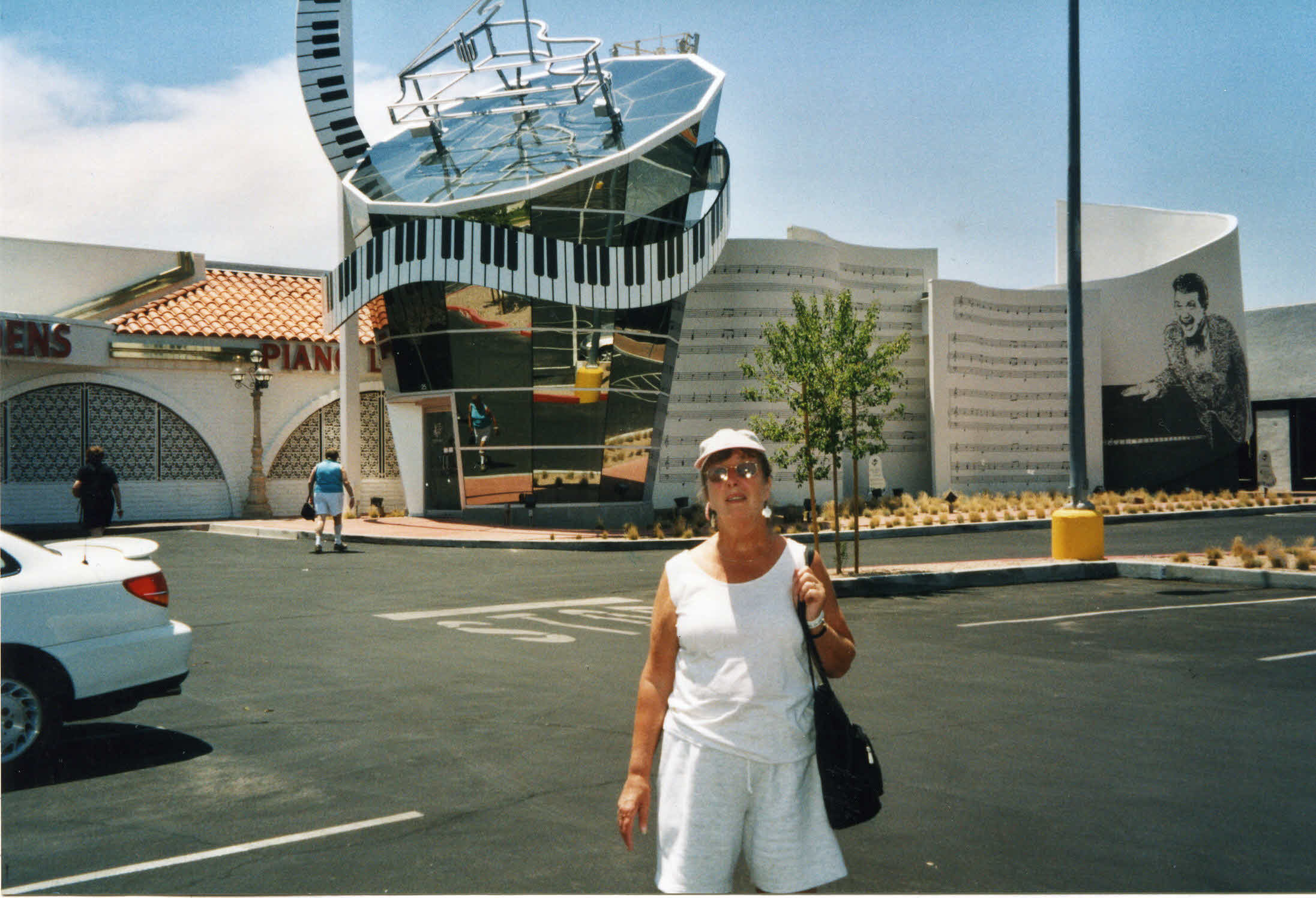 There is a clue in the photo to who this is. Note the spiral piano keys. Younger people will probably not recognise him:
Yes, it's LIBERACE
Anther hotel we visited was ALADIN:
There is a very interesting attraction inside:
On the hour, every hour, the imitation sky darkens and thunder and lightning crashes around.
There then follows a heavy rainstorm:
Surprisingly you don't get wet. The rain falls mainly into a small lake.
during the weekend of this holiday we drove 300 miles into the State of California to see and stay with two friends.
To see an account of what happened either visit No. 101 things to see and do before you die or CLICK HERE.
When we are touring abroad Jacqueline usually leaves me to arrange the daily activities. Not so on day 7 of this holiday.
She said "I want to go to Paris". So off we went:
The hotel owners had wanted to build Las Vergas's Eiffel Tower the same size as the one in Paris but because it was so near to the airport they were restricted to half- size.
Still, the views from the top were impressive.
After Paris we decided to drop in and see Venice:
It's so realistic you thing you are in Venice.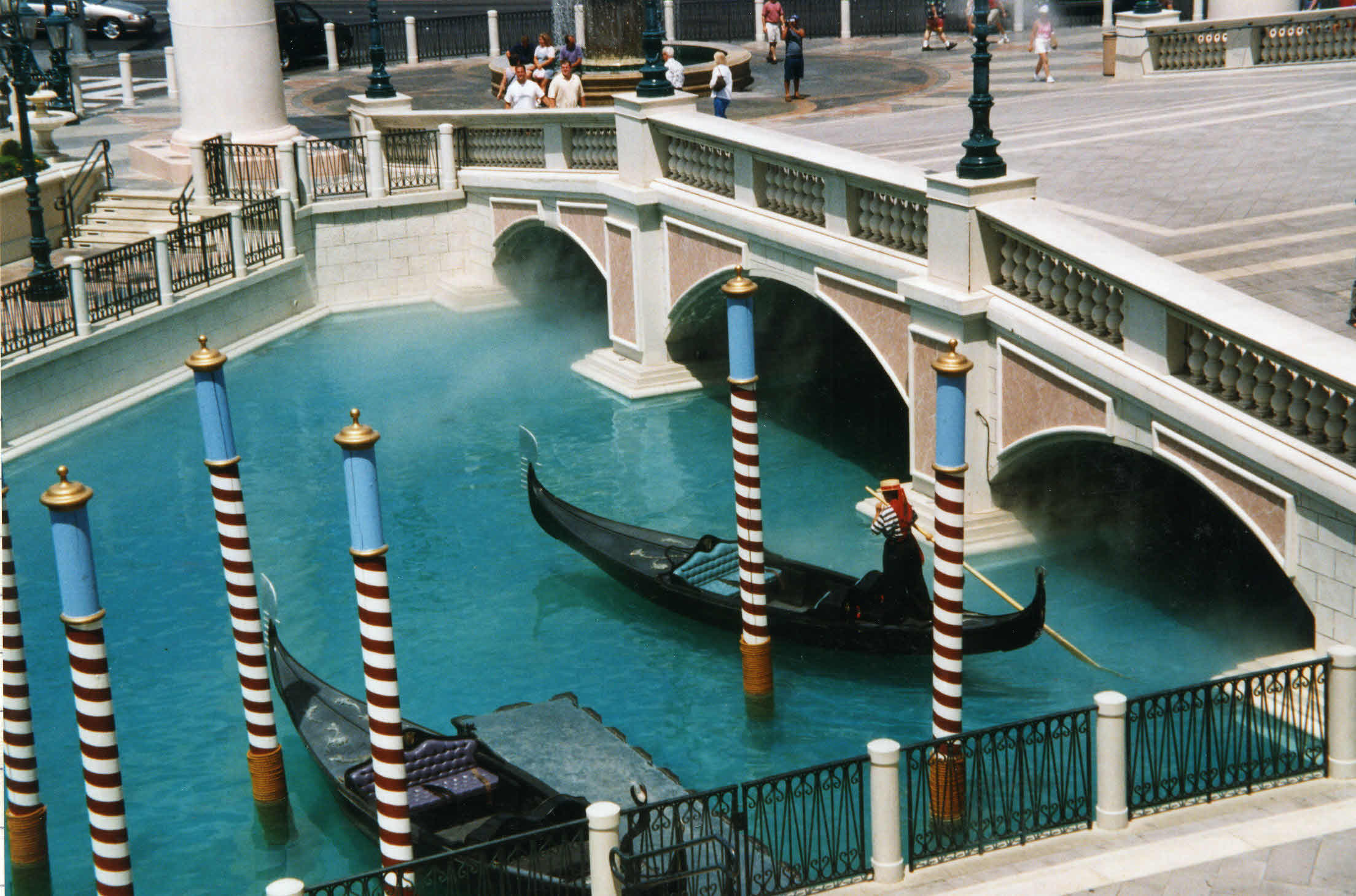 You can even hire a gondola and sail under the Rialto Bridge:
When in America there is one type of restaurant where we like to dine:
Japanese. It's fun watching the chef chop the heads off the prawns at your table, toss them in the air and catch them in his hat.
Las Vegas is a fantastic place to see and you don't need to be a gambler to enjoy it. It's worth going just to see the hotels.
We didn't stay in Vegas on the Saturday and Sunday. we visited friends in the adjacent State of Californian This was an incredible experience. To see what happened either go back to the 100 thing to see and do list, No. 101 or CLICK HERE.