VISIT LAS VEGAS 1994
We have been to Las Vegas on two occasions. The first was in October 1994 when we toured California, Arizona and Nevada.
Our tour started in Los Angeles, California, after flying there via New York.
From California we drove into Arizona and saw the Grand Canyon. ( see No. 3 in 100 things to see and do).
Arriving in Las Vegas, Nevada, we booked into this hotel:
The price of a room was very reasonable - £25.80 a night. The hotel and it's surroundings are huge covering a greater area than Meadowhall in Sheffield. It has a full sized circus and a monorail.
The main restaurant seats about a thousand people and the All-you-can-eat-food is amazing.
Another restaurant served a 16oz steak for around £3
Whilst walking along The Strip Jacqueline spotted this hotel: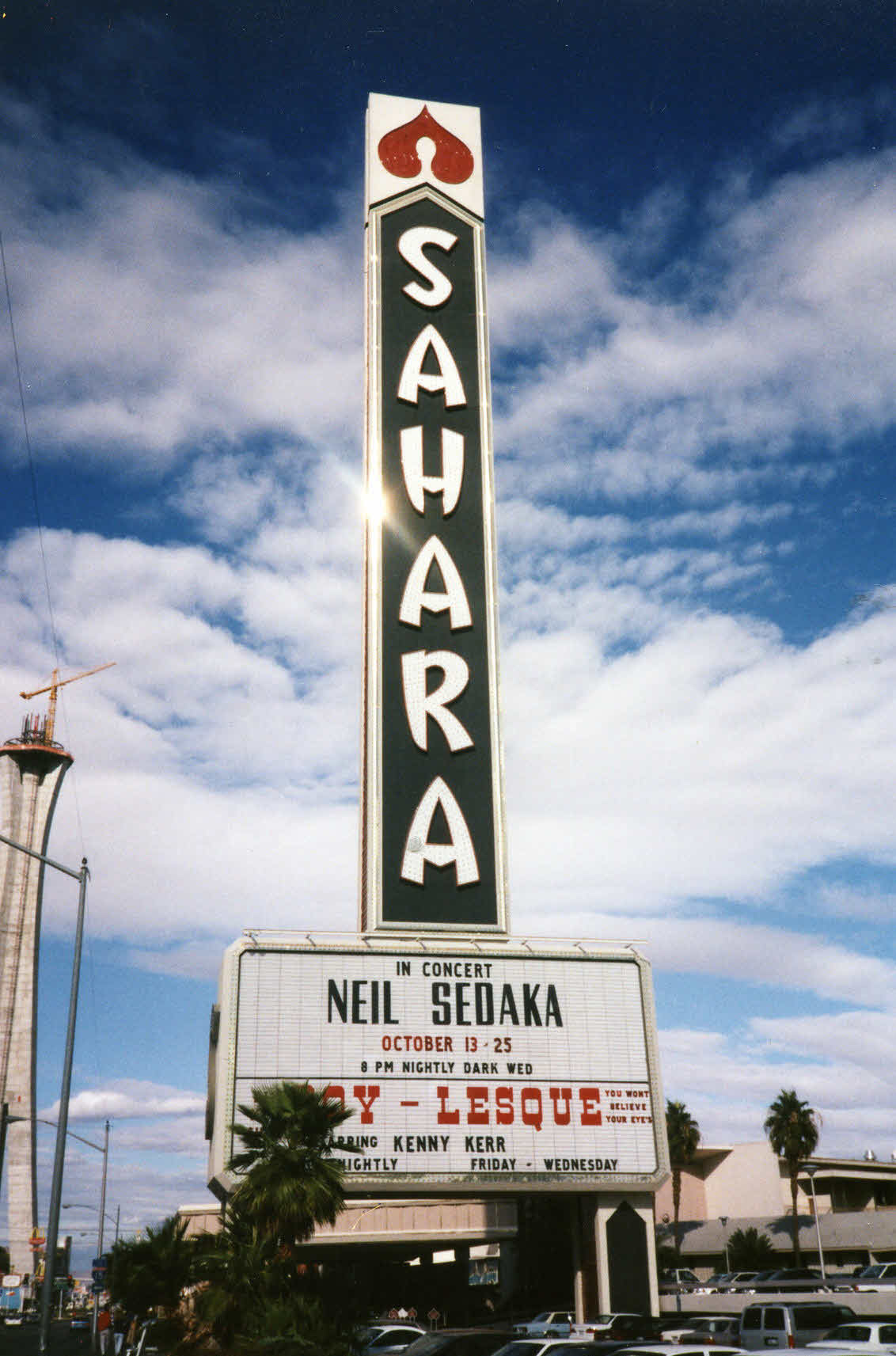 Not so much the hotel but the person performing there- one of our favourite singers, Neil Sedaka.
The tickets weren't cheap but a must as far as Jacqueline was concerned. The show was fantastic.
Our main love of Las Vegas is not the Casinos but the hotels. You could spend a whole two weeks there and still not take in all the attractions. Take this hotel for instance:
The place defies description; it gives you the impression of being in ancient Rome.
Above you is an artificial sky that moves making it difficult for you to believe that you are indoors.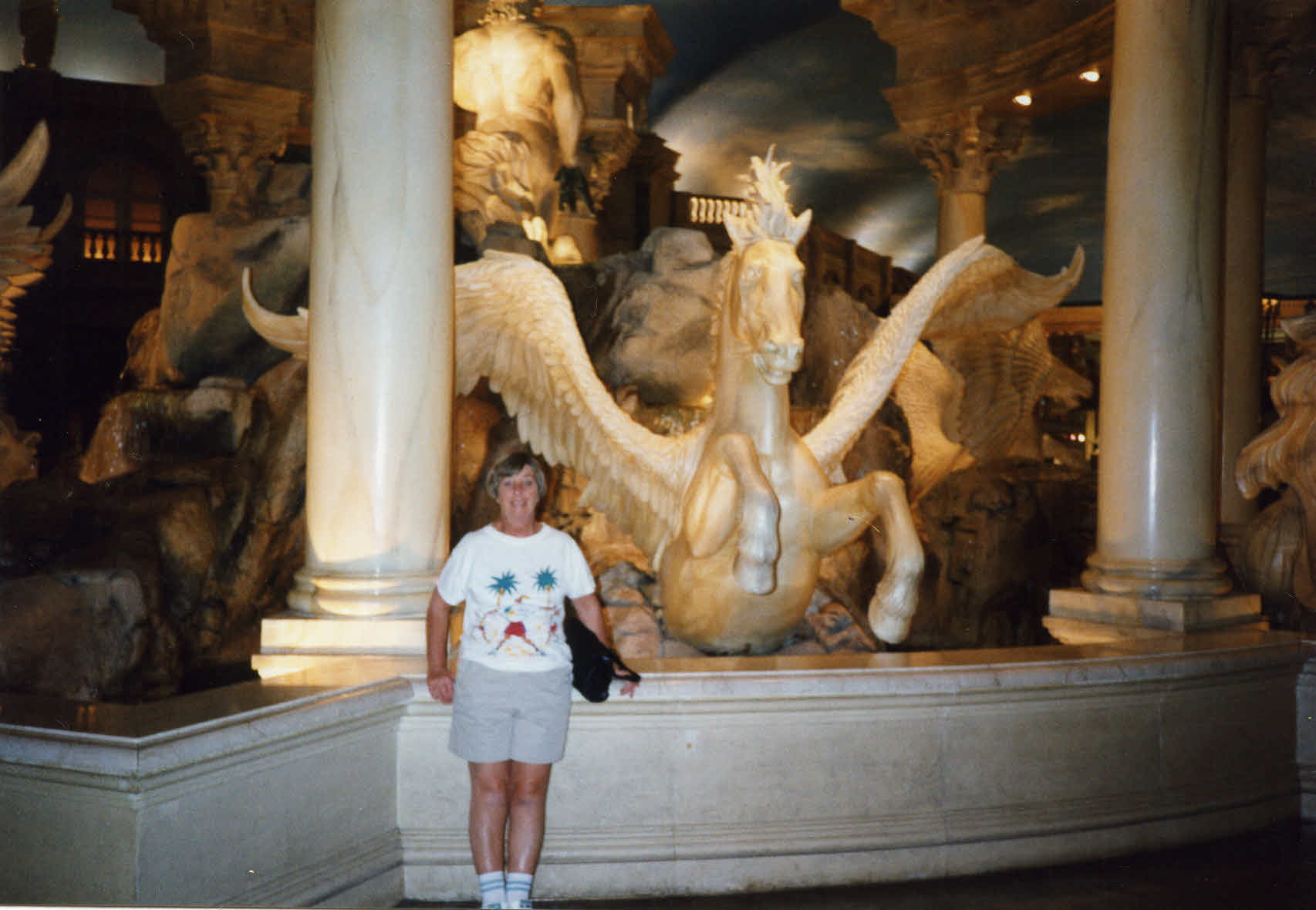 The sculptures are incredible, not least the next one:
Every hour a laser light and audio show takes place. The stone statues come to life and speak A truly amazing technological sight!
Another hotel that requires a visit is this one: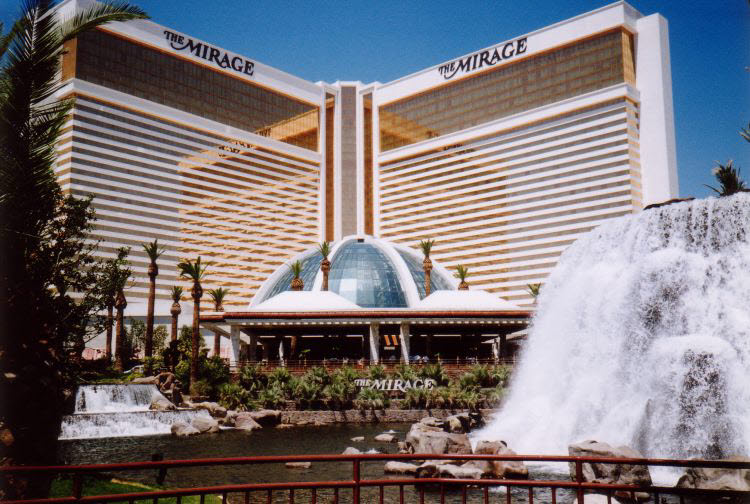 The attraction there in the evening is a volcano: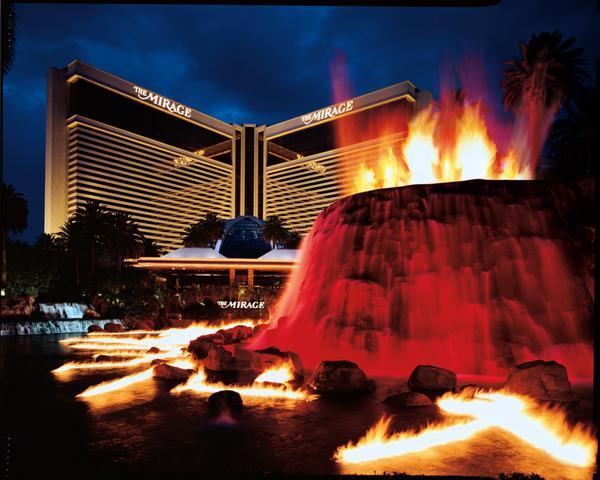 Further down the Strip there is a spectacle not to be missed:
Two full sized galleons are moored outside the Treasure Island hotel. Every two hours a battle commences between the American and British ships :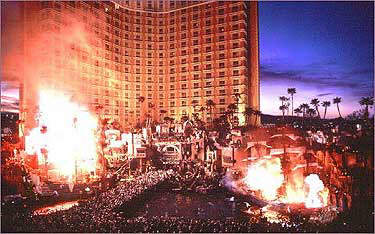 After a canon battle and hand to hand fighting the British galleon bursts into flames and sinks.
All this is in the forecourt of the hotel!
Our tour continued back into California where we visited Yosemite Park and San Francisco. These places can be seen on items No. 41 & 57 in the "100 Things to see and do".