VISIT YELLOWSTONE PARK.
Our aim to see Yellowstone park was included in our USA holiday in June 2001.
Our planned route was: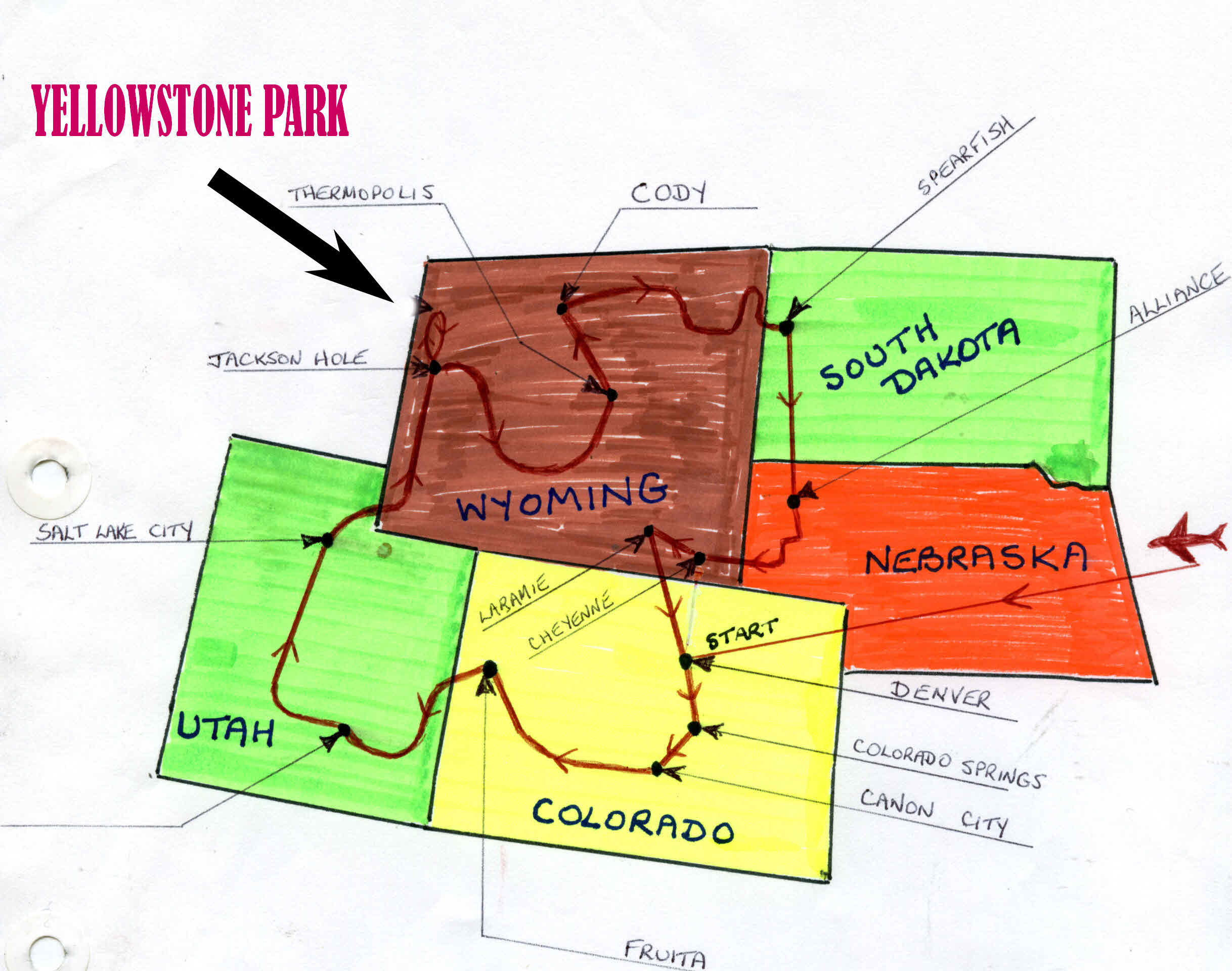 At the beginning of this holiday we were in Colorado where another of our "100 Things to See and Do" was accomplished. This was to do WHITE WATER RAFTING.
To see this item click here -

Our main reasons for wanting to see Yellowstone Park was to see the wild life there and to see this:
One of the many geysers in the Park, "OLD FAITHFUL" which is guaranteed to erupt every 60-85minutes.
The month was June and we were having great weather. To reach Yellowstone we continued on our route through Utah and into Wyoming. Here we headed for the town of JACKSON HOLE, altitude 6,200 feet!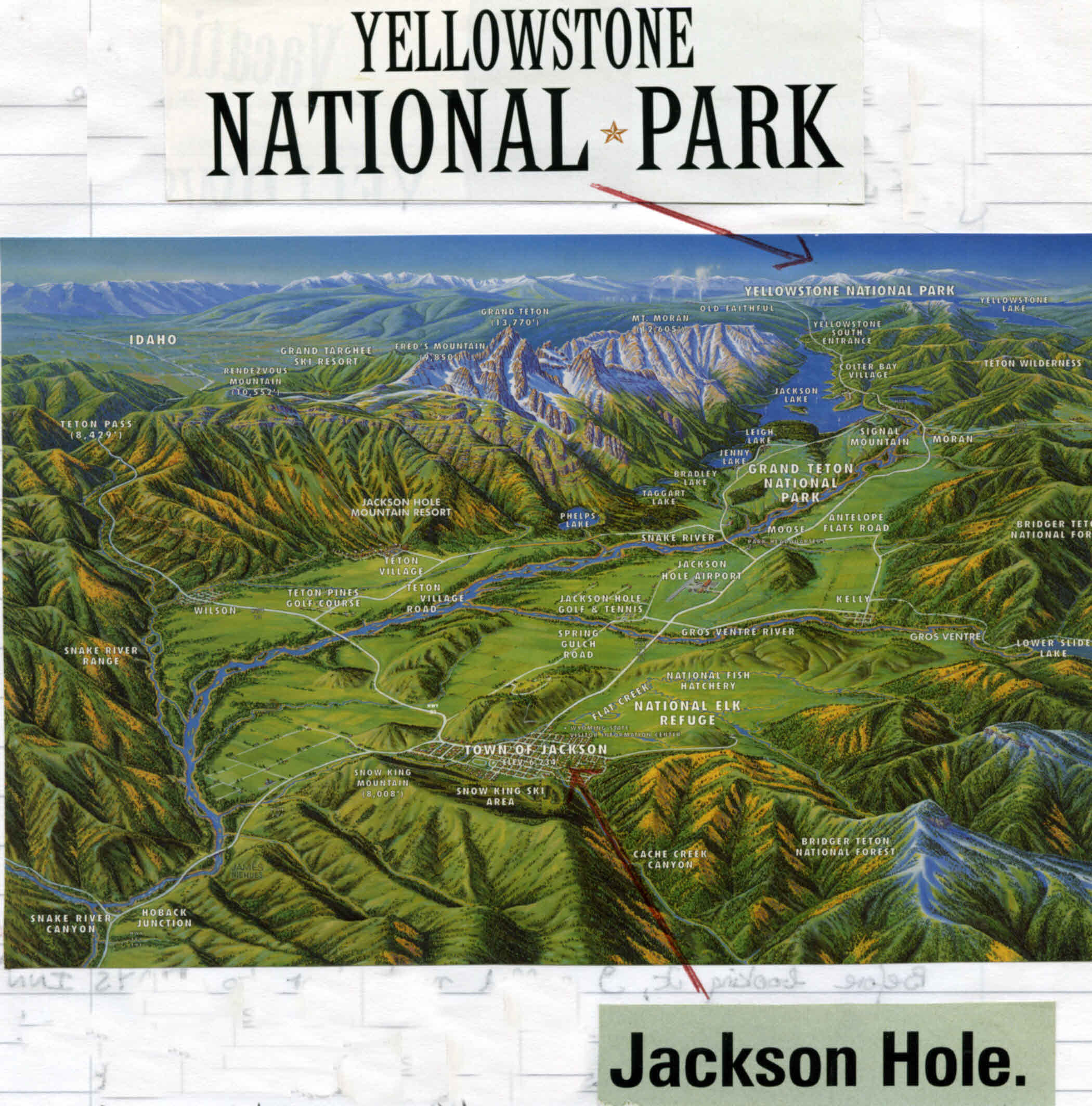 Things were about to change:
In line with the weather forecast the rain turned to snow. We were glad (as an afterthought) we had packed our cagoules.
We set off on the 30 mile journey to the entrance of Yellowstone: 20 miles before the actual entrance was a toll gate where we paid the $20 entrance fee.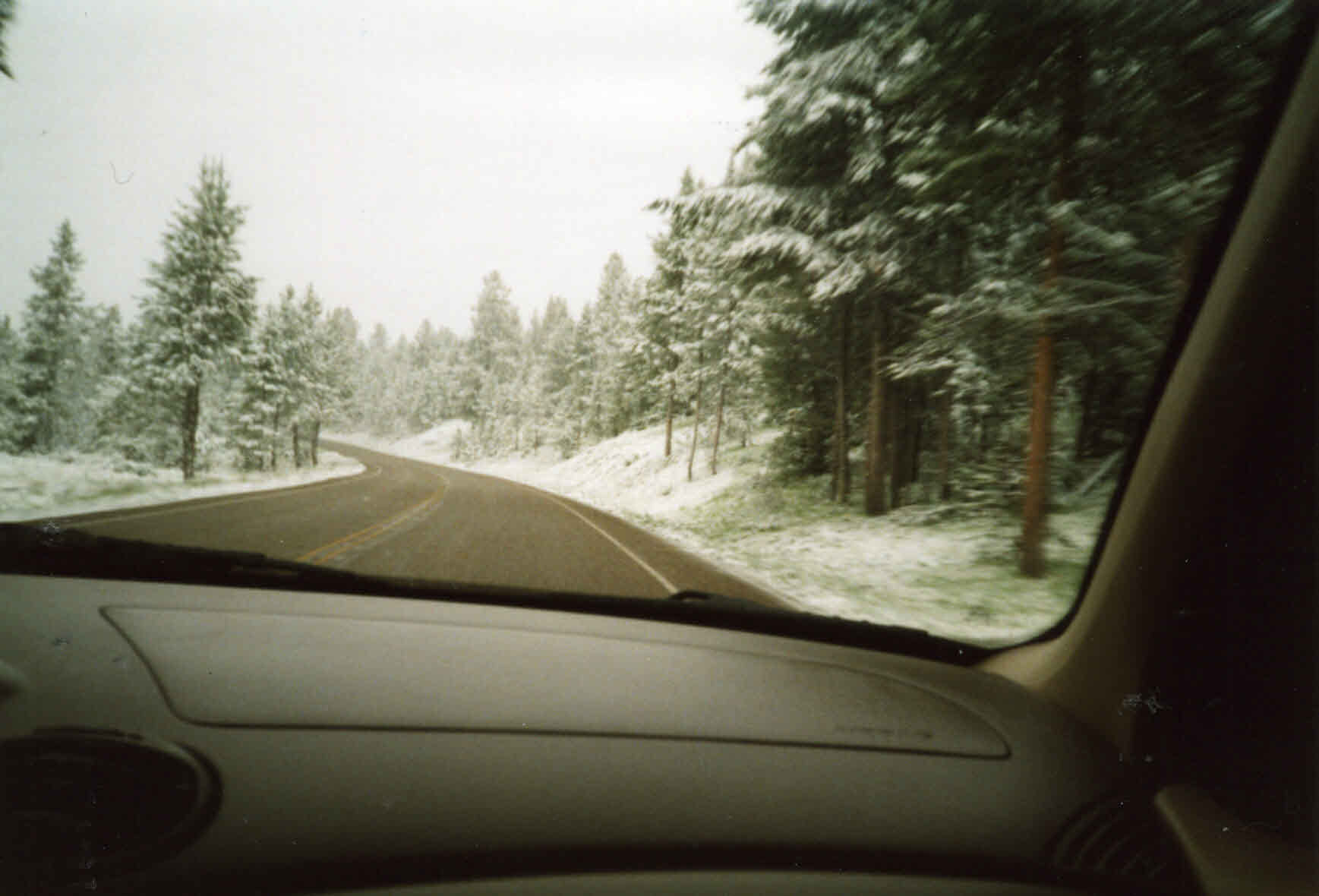 There was a light covering of snow on the vegetation but the road was still clear. We had several more thousand feet to climb and as we did so it started to snow more heavily. I had driven in snow many times back home and had no fear but conditions were deteriorating. The windscreen wipers were not functioning properly, I could hardly see through the window and the car was skidding from one side of the road to the other. A 4 wheel drive Ranger vehicle approached us, made some sort of hand signal I didn't understand and disappeared behind us.
Jacqueline pleaded with me to turn back but I pressed on. With around 20 miles to cover to the park and about a hundred to do in the actual park I have to admit I was becoming apprehensive.
I felt some relief when we arrived at a large wooden building which turned out to be a residential lodge. We parked the car in deep snow and headed inside:
We thought "What the hell is happening?" We were supposed to be on our summer holidays. We felt we had been whisked off to the film set of "White Christmas" and we were about to be snowed in at the Holiday Inn. Jacqueline settled down next to the log fire whilst I made some enquiries: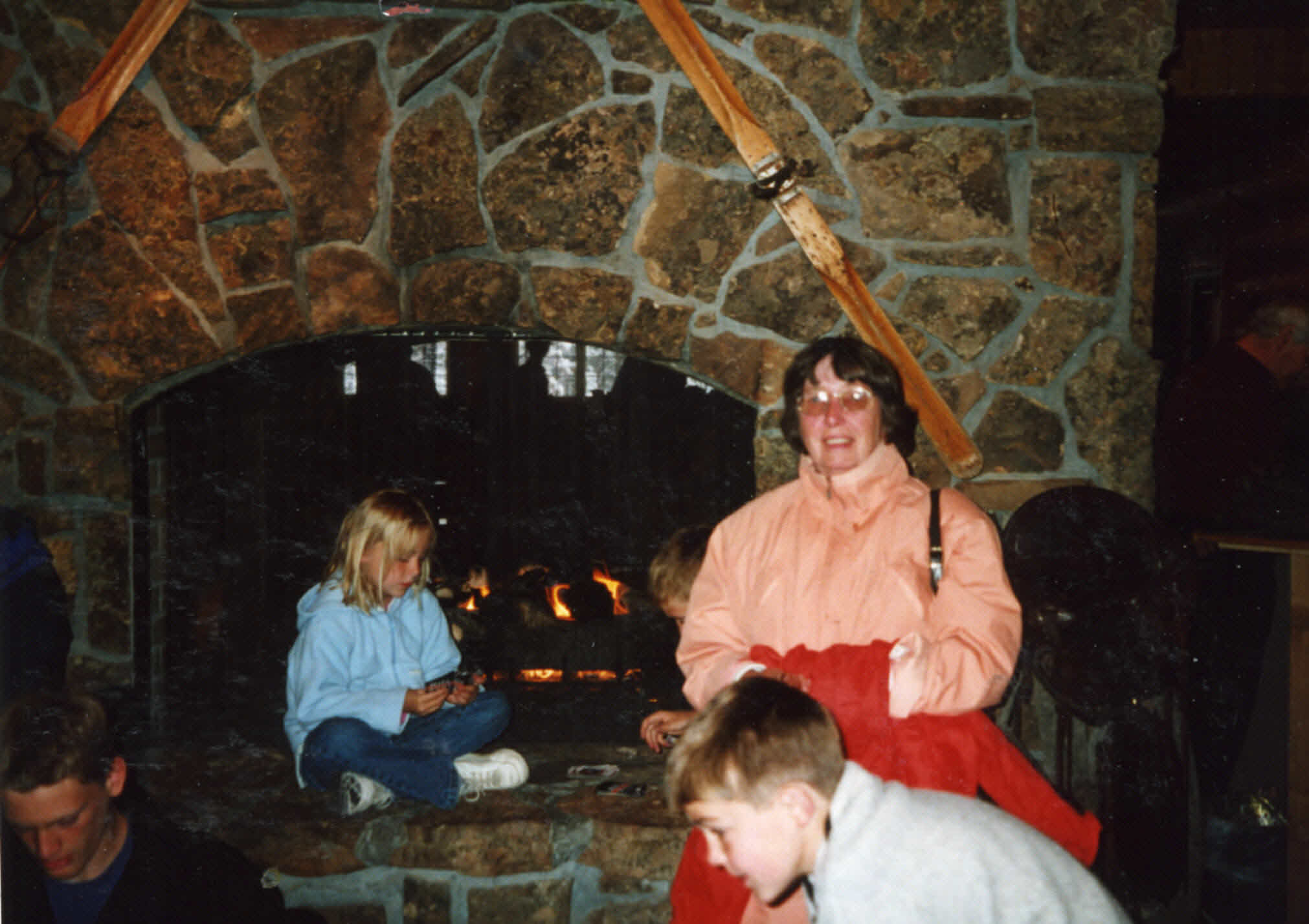 We were told that we could go no further. The park had been closed and no one would be allowed up there until the snow ploughs had been called in.
We had failed to attain this item on our list of things to do before you die.
There was no option but to turn round, collect a refund for the $20 park entrance fee and plan a new route for the continuance of our holiday tour.
To see what happened next click here
and you will see how we managed to tick off a different item on our list of 100 things to see and do.
.